The third book in the Solom supernatural series is now out in all markets! Even if you haven't read the first two (The Scarecrow and The Narrow Gate), you can enjoy this spooky tale of a circuit-riding preacher returning from the grave to seek vengeance.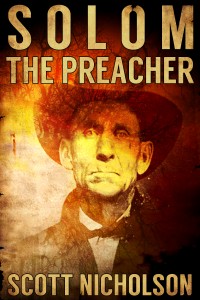 Solom #3: The Preacher
Amazon Apple Nook Kobo Google Amazon UK
In the aftermath of a chilling supernatural showdown, Katy Logan is determined to protect the farm she's inherited in the rural Appalachian community of Solom.
But Solom's mysterious past won't rest in peace. More than a century after his death, the Reverend Harmon Smith, known to locals as "the Horseback Preacher," has one final round to make atop his faithful horse Old Saint. He's seeking someone to carry on his eternal quest of bloody retribution, and several of Solom's holy men are eager to take the reins.
But the Horseback Preacher has his dark gaze on one special disciple: Katy's teen daughter Jett. Can Katy uncover Solom's final secret and send the Horseback Preacher to his grave at last, or will she lose everything, including her soul?



The vampire thriller BAD BLOOD, written with JR Rain and HT Night, is now free in all markets!

Kindle * Nook * Apple * Smashwords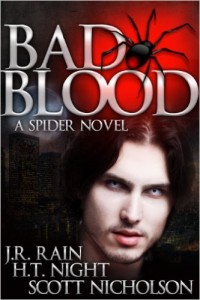 Lastly, look soon for the crime caper book PLAYIN' POSSUM, written with Milton Bagby , based on my original screenplay. This fall, look for the After spin-off series, NEXT, set a few years in the future of a bleak, radioactive wasteland—with mutants!
Amazon Kindle users, be sure to go to my author page and click "Follow" under the mug shot for news and deals. Thanks for your reviews and support—you're the best!
Share … 






Follow Scott …