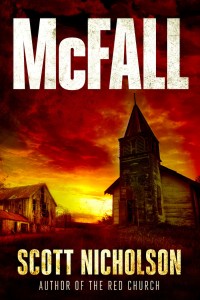 A return to the haunted world of The Red Church and Drummer Boy, from Amazon's 47North imprint.
When wealthy developer Larkin McFall moves to the small Appalachian Mountain community of Barkersville, generations-old tales of supernatural phenomena, sudden deaths, and odd disappearances resurface.
Buy now for Kindle,  paperback or audio.
My books are now out in all markets, so load up your Nook, Kobo reader, or iPad.
Share ... 






Follow Scott ...