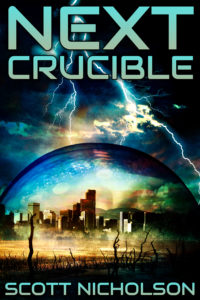 NOW OUT!
Amazon   Nook   Apple   Google   Kobo   Amazon UK
Crucible (Next #5) is now out in all markets for $3.99, as Rachel Wheeler and a small group of survivors battles mutants in a hostile, living city.
The final book in the series, Half Life, releases on Jan. 18, 2017.
Share ... 






Follow Scott ...