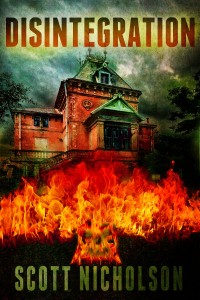 Identical twins vie for a family empire built on deceit, cruelty, and dark secrets–and one woman stands between them while another waits in the shadows.
A Mystery Thriller
(Revised March 2011. Includes alternate ending.)
Available at Amazon, B&N, Smashwords, and Kobo.
Click "Add to Cart" for a signed trade paperback ($9.95 + $3 S&H)
---
When a mysterious fire destroys his home and shatters his family, Jacob Wells is pulled into a downward spiral that draws him ever closer to the past he thought was dead and buried.
Now his twin brother Joshua is back in town, seeking to settle old scores and claim his half of the Wells birthright. Jacob's wife Renee is struggling with her own past and her attempts to salvage Jacob are driven by guilt and ambition. 
As Jacob and Joshua return to the twisted roles they adopted at the hands of cruel, demanding parents, they wage a war of pride, wealth, and passion. They share a poisonous obsession with the provocative, manipulative Carlita, whose immigrant family helped build the Wells fortune.
Joshua wants other things, too, but Jacob's desires are divided between the forbidden love he can't possess, the respectability he can never have, and the revenge he is dying to taste. And Renee has dark motives of her own.
If only Jacob can figure out which of them to blame. But the lines of identity are blurred, because Joshua and Jacob share much more than blood.
And the childhood games have become deadly serious.
A crime thriller from Scott Nicholson, #1 Kindle bestselling mystery and paranormal author of THE RED CHURCH, CRIME BEAT, THE SKULL RING, SPEED DATING WITH THE DEAD, HEAD CASES, and 13 other books. With J.R. Rain he's written the urban fantasies CURSED! and GHOST COLLEGE, and, as L.C. Glazebrook, the YA paranormal series OCTOBER GIRLS. 
"Always surprises and always entertains."–Jonathan Maberry, Patient Zero
"Buy everything he writes. He's the real deal."–Bentley Little, The Disappearance
"Keep both hands on your pants, because Nicholson is about to scare them off."–JA Konrath, Shaken
"A psychological thriller that grabs you by the throat and doesn't let go, not even at its shocking conclusion."–Vicki Tyley, Thin Blood
"This is one author that aims to kill and never misses." – Jeremy Robinson, author of INSTINCT
Share ... 






Follow Scott ...